BEHIND THE SCENES
It does take a lot of efforts to run a homestay operations 🙂
---
Managed directly by Owners
The founders are engineers by education, unlike most others did not build and lease it for someone else to run the show. They care about every guests experience and do their best to provide you a memorable stay.
They are based in Bengaluru, frequently visit the property and stay for longer periods when their son has school holiday.
Single Point of Contact
Pallavi will be your single point of contact from your first call to ordering a bed tea at the property.
She is reachable on +91-8762006200 on WhatsApp or SMS.
Phone Calls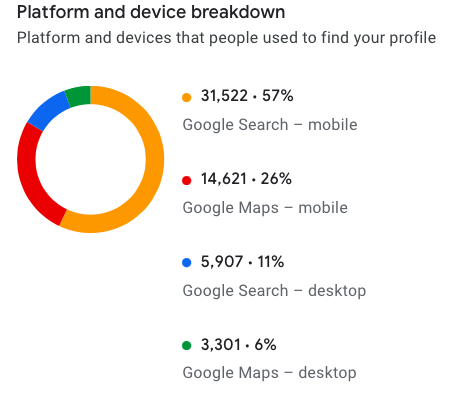 When we first started building Areca County, we thought we would list on airbnb and get a lot of bookings 🙂
However our very first booking was through a phone call by a person who discovered our property on Google. Since then 90% of our bookings are direct, mostly through phone calls and WhatsApp.
On an average we get more than 10 to 100 enquiry calls per day and we spend 15+ minutes on each call. We answer every query and try to be as helpful as possible.
Guests also ask a lot of information about places around Honavar, we patiently answer and be helpful even though many don't book with us for budget or other reasons.
Fun fact: In our very first year of operation, Christmas and New Year week we got 100+ calls a day. Our christmas to new year week gets sold out by November!
Food, Food & Food
Food is always one of the main aspects we look while travelling. We do not try to do everything and be mediocre. Instead we focus on what we can do best i.e. authentic local vegetarian cuisine.
Our kitchen opens as early as 6am in the morning for your bed tea and operates till dinner. We do not use artificial colours, tastemakers or soda. We try to use less oil wherever possible. We use whole-wheat atta for the phulka's.
Fresh Supplies
We procure fresh vegetables, fruits, milk and break every day from local shop which is less than a km. We also use quality grocery, from Tata tea to Amul butter
Some produce like "brahmi leaves", "small green chilli", "coconut", "mango", "ginger" etc. are grown organically in our own farm, plucked just in-time for cooking.
Fresh Cooking
Did you know in most hotels the base for gravies is prepared in advance and refrigerated for several days? We don't.
We prepare fresh food every time. We even grind our own masalas which gives the authentic local flavour. Even your tea is freshly prepared on every order and not just re-heated.
Specials
If we have enough advance notice or when all cottages are full, we do some special dishes like "kotte idli" or "ge-na-sa-le" or "seasonal jackfruit idli".
We sometime call additional staff who prepare such specialised dishes. This also involved additional work like sourcing jackfruit leaf for the kotte idli.
Fact: Our kitchen operations runs in a loss, if you consider it as a separate entity just for supply of food. This is mainly because we serve mostly in-house guests at an interior location and not a roadside property.
Cook & staff are on payroll all the time for your service, whether you order food or not. We cook and serve even if there is just one guest at the property.
Some of this cost is absorbed in the room pricing itself. We could afford to give rooms at lower prices without food & service, but who would go out to have breakfast in the early morning to save some money?
Laundry
We use white linen and light colour blankets. Using white linen means generally they are stain free. We use a third party laundry to clean our linens, leaving the cleaning to the experts.
We give away the linens which show signs of aging or have stains and procure new linens frequently.
We also have an in-house washing machine accessible by guests. We also have cloth drying stand provided to you, on-request.
Communication & Co-Ordination
We generally try to collect information to help you and also for us to plan better.
For example on the day of arrival we WhatsApp or call you to check your arrival time, food requirements etc. Most commonly our guests don't even visit our reception area and just walk-in to their cottage. This is because we plan before hand on which cottage has to be assigned to whom and at what time. From your food preferences(if any) to extra beds(if any) would have been communicated to on-site staff and arranged accordingly.
The guest information form and ID documents can be submitted online without making you wait after a probably tiring journey. These are little things that matter, which you will not find at most other places.
During your stay we also call/WhatsApp you about your dinner plans and prepare food accordingly.
Staff & Service
We understand that staff and service matter a lot more than just a room for stay. We have a cook and multiple house keeping staff on full time payroll. We also get additional staff on day basis when all cottages are full or to prepare special dishes. Additionally Pallavi is available on WhatsApp throughout the day.
We try to keep our staff happy so that they can keep you happy. In fact all our staff are local, 3 of our staff are with us since the inception and have not left.
We also do not believe in nickel-and-dime. For example we don't charge our guests for additional service like campfire or a car wash. We do not charge for prepare some special baby food or things like that. If you had your dinner outside, we may sometime serve you our special dessert without any extra charge. We don't charge for accidental breakages or lost key (most guests do pay voluntary and we appreciate that) . Many times guest leave behind they stuff and we courier them back without even taking any additional charges. And list of such small things go on.
We are upfront about our cottage pricing, which covers major operational expenses for us.
Pricing
Most businesses in the world are about supply and demand. We have a limited supply of 5 cottages, which has a lot of demand on some days and doesn't have demand on somedays.
Also our property is more suited for certain kind of guest profile. More specifically for someone who likes nature, someone who likes uniqueness, someone who likes peaceful place and someone who likes to explore authentic local experience. We also have only vegetarian kitchen and do not sell alcohol – which makes few people not select our property. But there are some who will choose our property because we are pure vegetarian and do not sell alcohol. Some people choose to try our vegetarian dinner and go out to have fish at another restaurant in the city for lunch. We respect all kind of people and their choice. We may be the choice for some and never for everyone.
Our pricing strategy is to cover our costs, sustain and improvise. For the founders this is a passion project which does not even earn their bread & butter.
Our pricing may vary based on the demand. Our prices are lowest in the most of June and July. The prices are generally higher in the month of October, November and even higher towards the end of December. The prices may be higher on long weekends.
If we focus on occupancy, we could probably decrease the price. Then we just become yet another lodge and may not be able to provide you a unique experience or there might not even be an availability if you want to book. For example it may result in a guest partying outside in the midnight with loud sound, which may spoil your sleep. Majority of our current guest profile would not like that. We do not want that.
We generally do not offer discounts on the listed price.
However, if you really love our property, love nature, uniqueness, silence and we are out of your budget – do reach out to us. We can't do anything – if you want to stay on a specific date, weekends or in peak season. However if you are flexible with your dates, we can offer something when we have lower occupancy. We are putting it publicly here because hardly anyone comes and reads this content 🙂
Help us Help You
If you have read so far, we hope that you understand we truly care about your stay and experience. There are few things which you can help us with, so that we can provide a better service to you:
Please communicate

Inform us your arrival time
If you have booked on third party websites, please contact us directly after that. Many times they do not share your phone number with us.
Inform us if there are infants or senior citizens
Tell us if you need an extra bed
Inform your food preference, if any

For example if you don't want garlic in food, tell us before hand.
If you don't want a specific vegetable(like brinjal), tell us before hand.

Ask us about places to visit
Ask us about best routes

Ask us if you need extra pillows
Ask us if you need extra towels
Ask us if you need extra blanket
Tell us if you want us to arrange auto or cab or boat
Shower gel, shampoo & toothpaste is provided

Ask us if you need toothbrush
Ask us if you need soap

Tell us if you want to keep something in our refrigerator

Cottages doesn't have refrigerator but we can keep things in our kitchen refrigerator or ice-cream refrigerator

Two water bottles are kept every day in the cottage

Ask us if you need more water bottles(billable) or just a jug of water(free)

We generally prepare fresh tea or coffee

As per your preference black tea, black coffee, filter coffee, sugarless, less sugar
Ask if you still need green tea bags
Basically don't be shy and we don't mind you asking anything. We will try to do everything possible during your stay. We may improvise things based on your feedback, but we would prefer to provide service while you are at the property.
Still got questions?
Just WhatsApp us on +91-8762006200 and we will get back to you.
Book your Stay at Honnavar